Biomechanics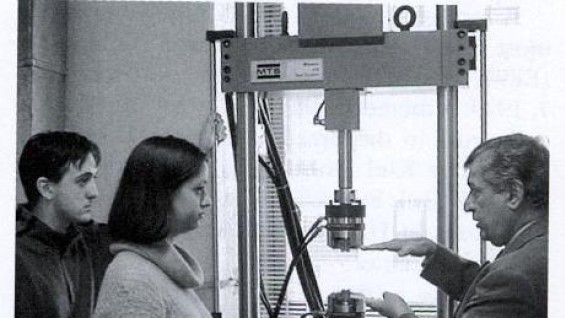 Biomedical engineering is a favorite interdisciplinary field of study for engineering undergraduates, and Biomaterials and Biomechanics are among the most popular engineering electives at Cooper. In fact, in the last decade, at least 40 students earned master's degrees in biomedical engineering.

Over the past several years, Cooper has received more than $1.3 million in external funding for bioengineering. These funds have helped the College acquire a Bionix 858 Materials Testing System.

In related design equipment, the engineering school also maintains a gait analysis laboratory with a B&K Type 4440A Gaiting System, a video microscopy laboratory with a cellular activity video imaging system, and robotics and acoustics laboratories.