The Benjamin Menschel Fellowship Program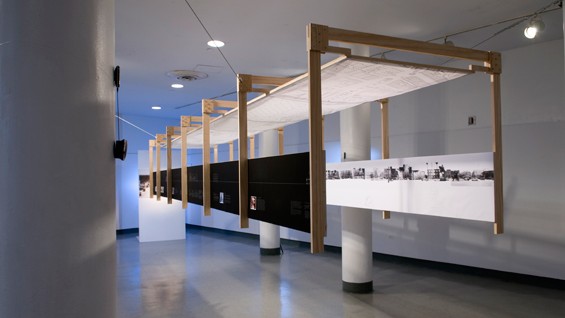 Installation view of Dorit Aviv's (AR'09) installation, Jaffa | 1915–17 Jamal Pasha Boulevard | 1918–48 King George Avenue | 1949-2008 Jerusalem Boulevard. Dorit Aviv was a 2008 Benjamin Menschel Fellow.
The Benjamin Menschel Fellowship Program encourages juniors (and fourth year architect students) to submit project proposals (deadline April 1st 2014). Winning projects are completed over the summer 2014. In the fall winners prepare an exhibition of their projects for the yearly and prestigious "Menschel Exhibition" (January 2015). The exhibition is accompanied by an exhibition catalogue.
Past Winners
Exhibition catalogues from prior years are available for review in the Cooper Union Library. Please do consult them. Note: students from all three schools are equally encouraged to apply. No preference is given to subject matter or manner of inquiry, profession, or whether projects are conceived as individual or joint efforts.
Process
A committee of faculty members representing the schools and the Humanities and Social Sciences reviews the proposals. Semi-finalists are asked to prepare a presentation before the committee. Finalists are announced by the middle of May.
Awards
Applications include a budget. Funding is variable, typically capped at $4500.
Contact
Professor Sohnya Sayres
Menschel Fellowship Program Director
sayres@cooper.edu
---
Download The 2015 Benjamin Menschel Fellowship Program Application & Evaluation Form