Eric Hirschhorn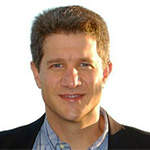 Eric Hirschhorn (ME'89) is currently a Managing Director of Global Fixed Income eTrading & Rates Technology at Bank of America Merrill Lynch, having joined the company in September 2011. Prior to Bank of America, he spent several years in various senior roles on Wall Street, most recently as CTO of Fixed Income at Morgan Stanley. Prior to Morgan Stanley. Mr. Hirschhorn worked at Citi where he ran Global FX technology, at Lehman where he was responsible for Global Fixed Income eTrading, and at Chase where he ran International Treasury technology. His professional life has taken him around the world including several years living in London. Eric is an authority on how technology drives transformation in financial markets. He is involved in various industry working groups.
Mr. Hirschhorn graduated Cooper Union in 1989. He holds a Bachelors of Engineering in Mechanical Engineering. He is co-chair of the Financial Services Affinity Group (FSAG). The FSAG has provided a connection for hundreds alumni to come back to Cooper several times a year for networking, lectures, and development events. Eric is also involved in connecting Cooper Union undergraduates to intern and full time opportunities on Wall Street.
He lives in New Jersey with his wife, Hillary, and their two children.
Member of The Cooper Union Board since 2013

Term Ends: 2017