Foundation Building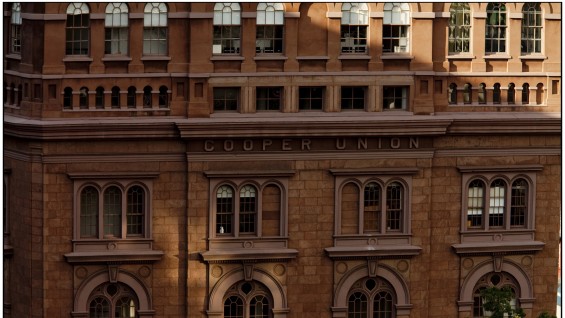 By naming a space in The Foundation Building, you have a unique opportunity to build a legacy at The Cooper Union, while providing the institution with crucial support. Available spaces include classrooms, art studios and breathtaking gallery spaces.
Completed in 1858, the Foundation Building is the cornerstone of Cooper Union's heritage. This landmark building is historic, both in its design and function. A forerunner of the skyscraper, the Italianate brownstone was the first building in New York to use rolled iron I-beams for structural support, which were designed by Peter Cooper himself. The Foundation Building houses the Great Hall, which has witnessed some of the most important political and social events of the past two centuries. Debates in the Great Hall gave birth to the NAACP and the women's suffrage movement, and the space has hosted speeches by Presidents Lincoln, Roosevelt, Clinton and Obama.
To learn more about naming opportunities in this historic building, contact Jeanne Lunin at jlunin@cooper.edu or (212) 353-4107.